Do you have a song in your heart and a dance in your feet? All you need now is the perfect felt headband so that you're ready to feel the music from your head all the way down to your toes! In celebration of the release of TROLLS WORLD TOUR, on Digital now and on 4K, Blu-ray, and DVD July 7, we're excited to share this fun craft that will show you how to make your very own felt headband inspired by Queen Poppy herself!
Start your own dance party in style with this DIY felt headband craft inspired by Queen Poppy! TROLLS WORLD TOUR is available now on Digital and on 4K, Blu-ray, and DVD July 7! https://bit.ly/TrollsWorldTourHeadband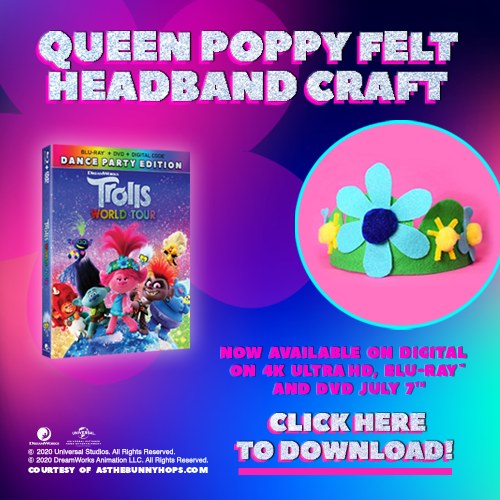 To see the latest 3D Chalk image of Tiny Diamond go here.